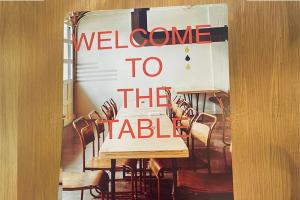 In June 2023, an event called Welcome to the Table took place against the backdrop of the 25th Anniversary of the Belfast/Good Friday Agreement. Evangelical Alliance hosted the event with: The Jethro Centre, Lurgan; Maynouth University; Contemporary Christianity; and Irish Council of Churches.
The Jethro Centre is supported by the Community Relations Council's Core Funding Scheme.
The event was a non-podium, facilitated, reflective conversation on the Christian contribution to peacebuilding and reconciliation: What this has been in the past; its current position; and what it might look like in the future. 
Attendees were Clergy and those involved in community grassroots peacebuilding from across all denominations, located in North and South of Ireland. The Jethro Centre brought together over 30 people who were experienced and those who were new to this theme.
The event proved to be both valuable and worthwhile, with many who attended feeling it is vitally important that this conversation continues and is widened to engage more voices. With this positive outcome in mind, Jethro Centre is considering its next steps.
If you or your group would like to know more about this event or future plans, please contact Carole Kane at the Jethro Centre by email on carole.kane@jethrocentre.org.
You too will be Welcome to the Table.