The core aim of the Community Relations Council (CRC) is the following:
Promoting a peaceful and shared society based on reconciliation and mutual trust.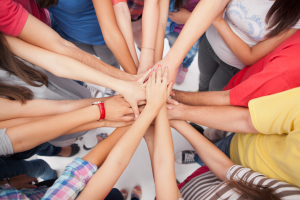 The Northern Ireland Community Relations Council was established in 1990 to lead and support change towards reconciliation, tolerance and mutual trust. CRC is an Arm's Length Body of The Executive Office (TEO), a Department of the Northern Ireland Executive, and a catalyst for good inter-community and inter-cultural community relations work in the region. 

We are funded by TEO, and CRC assists in the implementation of the Executive's Good Relations Strategy – Together: Building a United Community (T:BUC).
We also work to identify and develop effective approaches to peacebuilding and reconciliation in partnership with local people and organisations, as well as with central and local government. 
The Community Relations Council has developed its governance structures in line with Managing Public Money Northern Ireland (MPMNI) and The Good Governance Standard for Public Services.
Further Information
In this section, you will find more information about how we as CRC ensure we fulfil our responsibilities, and achieve our strategic aims and objectives. There is also information on the people working within CRC.
You can also learn more about our policies and practices, as well as find out how to get in contact with us.
Choose an option from the menu to continue.