Each year, the Community Relations Council (CRC) organises a week-long series of events throughout Northern Ireland called Good Relations Week. Events are hosted and organised in every council area, and the latest GR Week exceeded 200 FREE events.
GR Week 2020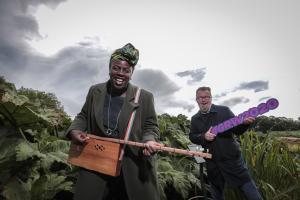 Good Relations Week 2020 (#GRW2020) took place from Monday 14 to Monday 21 September 2020 and differed from previous years due to the Covid-19 pandemic.
As a result, CRC created a virtual showcase of over 200 online events that celebrated 30 years of peacebuilding and cultural diversity. This year also coincided with the 30th anniversary of the creation of the Community Relations Council.
Our virtual programme included online workshops, Zoom lectures, online panel discussions, podcasts, digital storytelling and virtual exhibitions.
GR Week Website
We have a website and digital archive dedicated to GR Week, which you can view here: https://www.goodrelationsweek.com/