Event date(s):
-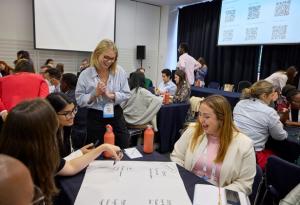 The One Young World Summit 2023 will take place in Belfast from 2-5 October 2023 and there is an opportunity for community groups in Northern Ireland to deliver a workshop as part of the event.
Workshops are a crucial part of the One Young World Summit, providing delegates with practical insights into the issues and topics they are most passionate about. The Summit is a global event which attracts attendees from around the world and offers a fantastic opportunity to showcase work being done here to a new audience.
Deadline for applications is 27 June 2023.
Go here to find out about hosting a workshop