Event date(s):
-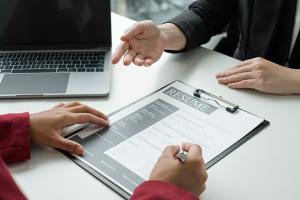 Churches Trust is seeking an inspirational leader to join them as the Chief Executive Officer (CEO). If you are passionate about building cohesive and resilient communities, and about addressing deprivation, social injustice, and health inequalities, this is the perfect opportunity to make a lasting impact.
The Churches Trust is supported by the Community Relations Council's Core Funding Scheme.
About the Role
Reporting to the Board of Directors, the CEO will ensure that the values of the charity are upheld, lead the organisation, having overall responsibility for the management and administration of the Charity, within the strategic, policy and accountability frameworks approved by the Board of Directors. Together with the Chair, you will enable the Board to fulfil its duties and responsibilities for the proper governance of the Charity.
Chief Executive Officer
Full Time 37.5 hours per week.
Permanent (subject to ongoing funding).
Purpose and function of post:
To further the mission of the Churches Trust, by promoting a united, shared, and cohesive society working in collaboration with churches, schools, and community groups

To lead and manage the charity strategically, financially, and operationally, working closely with the Board of Directors and the management team.

To safeguard the future of the charity, ensuring the delivery of high-quality services that positively impact the lives of those we support, and the ongoing sustainability of operations.

To develop and implement innovative strategies to enhance services, expand outreach, and improve the quality of life for communities we serve.

Build and maintain strong relationships with internal and external stakeholders, funders, partners, and the wider community to inspire and drive positive change.
Essential criteria include but are not limited to:
A degree in a relevant discipline.

5 years' management experience, 3 of which should be in a senior management position.

Strong organisational and communication skills.

Excellent interpersonal communication, engagement, and negotiation skills
Apply Now
To get an application pack, please e-mail recruitment@thechurchestrust.org.uk
Closing date for applications: Monday 11 September 2023 at 2 PM.