Chair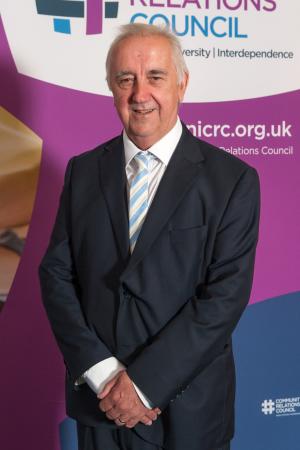 Martin McDonald has over 40 years of experience in public service, commencing his career with local government in 1973. He later went on to work in the Town & Country Planning Service and in 1990 joined the Department of Agriculture and Rural Development as a Rural Area Co-ordinator under the Northern Ireland Rural Development Programme.
Martin was appointed Chair of CRC on 1 June 2019 for a term of 3 years, ending 31 May 2022. His remuneration is £8,200 for a workload of approximately 60 days per annum including Council meetings.
Martin is well recognised as a key figure in the development and implementation of major rural/community development initiatives. He joined the NI Rural Development Council as Chief Executive in 1999 and retired in 2011. He has also worked with the International Fund for Ireland, acting as their agent through RDC, for projects and programmes under the Fund's 'Sharing this Space' strategy.
Martin was a member of the NI Heritage Lottery Fund since 2011 and acted as Interim Chair between 2013 and 2016. He also acts as a non-executive director on the NI Fisheries Harbour Authority and The Southern Health and Social Care Trust. Martin is a former director and Chair of Newry Credit Union.
Martin was awarded an MBE for Services to Regeneration in the 2011 Queen's Birthday Honours List.