Board member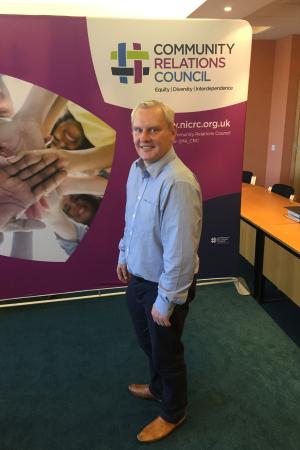 John McCallister lives near Rathfriland, County Down. After studying at Greenmount College (CAFRE) he returned home to start his farming career. After many years of involvement with Young Farmers Clubs of Ulster serving in different roles he was elected YFCU President from 2003-05.
John was appointed as a board member of CRC 1 June 2019, and his current 3-year term ends 31 May 2022. His remuneration is nil for a workload of approximately 20 days per annum including Council meetings.
With a passion for politics, John was elected as a UUP Member of the Legislative Assembly (MLA) in March 2007 and re-elected in 2011 for the South Down constituency.
He was the first MLA in have a Private Members Bill passed by the Assembly becoming the Caravans Act 2011 and the only member to pass a second Private Members Bill in 2016 when the Assembly and Executive Reform (Assembly Opposition) Act 2016 was passed. He served on ten different Assembly Committees and the British Irish Parliamentary Assembly. John served as Deputy Leader of the UUP between 2010 and 2012. He co-founded NI21 and was Deputy Leader for one year.
After leaving the Assembly in 2016 John now works for YFCU and Ulster Farmers Union heading up a Land Mobility Programme and was appointed as a Human Right Commissioner in 2017.